In 2010, my partner and I spent the night at Gateshead, Tyne & Wear. We had been to see Marc Almond at The Sage Gateshead and were staying at the Hilton Hotel located nearby.
It was a very cold and wintry night even for late November with snow and ice gripping many parts of the UK. After a fantastic evening, I ventured out briefly onto the hotel room balcony to take a few pictures of the High Level Bridge.
In hindsight, I could have composed the shot a little better, but the weather conditions were not great; snow was starting to fall and the wind was extremely cold. I quickly set up the tripod, grabbed the shot and then rushed inside with my equipment to get warm. The snow started to fall very heavily not long after this photo was taken.
The light reflecting off the clouds and falling snow created a brown tint to the sky. The whole image appears murky and lacks contrast. There are some interesting elements to the photo including the arches on the sides of the High Level Bridge and some of the lighting in the foreground.
I decided to look for a way to give the lighting, colour, contrast and overall ambience of the image a boost. I found this fantastic tutorial that shows me how to use Adobe Photoshop Lightroom to boost cityscapes and urban environments:
The tutorial helps you control the colours, contrast, light and shadow in the image and will suit urban landscapes taken at night.
Here are the results: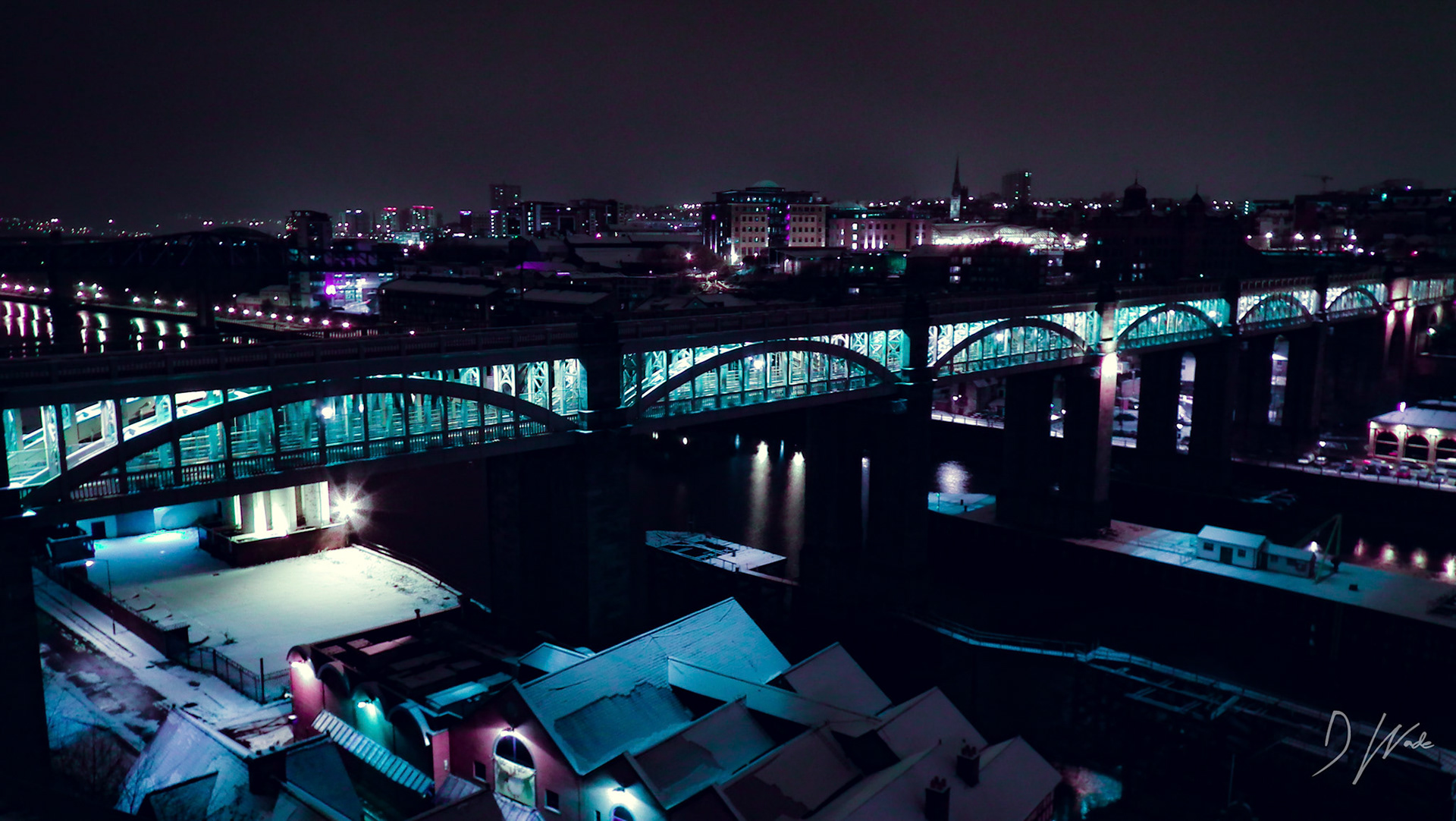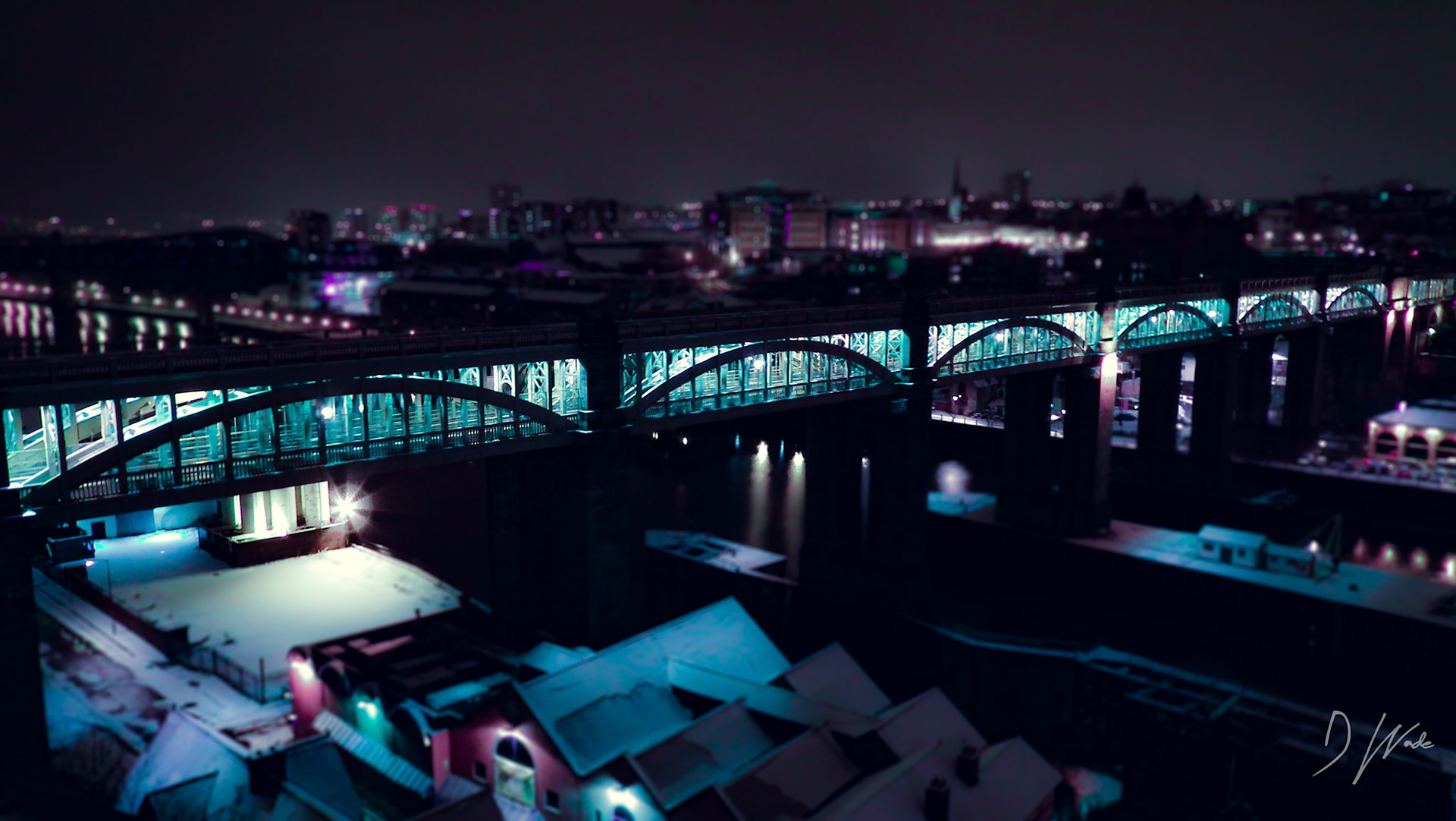 I am certainly going to look at doing similar image processing to my other night images.

Further reading: